Home

/

Easter Drive-Through Emergency Food Distribution
Easter Drive-Through Emergency Food Distribution
Easter Drive-Through Emergency Food Distribution
Salvation Army volunteers executed a special Easter weekend drive-through food distribution at Ala Moana Center on Saturday, April 11.

"We distributed 2,220 gallons of fresh milk, 4,320 dozen eggs, 3,000 loaves of bread, and 5,000 pounds of fresh Maui potatoes," says Major Jeff Martin, Divisional Leader of The Salvation Army Hawaiian & Pacific Islands. "The goods were a donation from Chad and Stephanie Buck, the owners of The Hawaii Foodservice Alliance."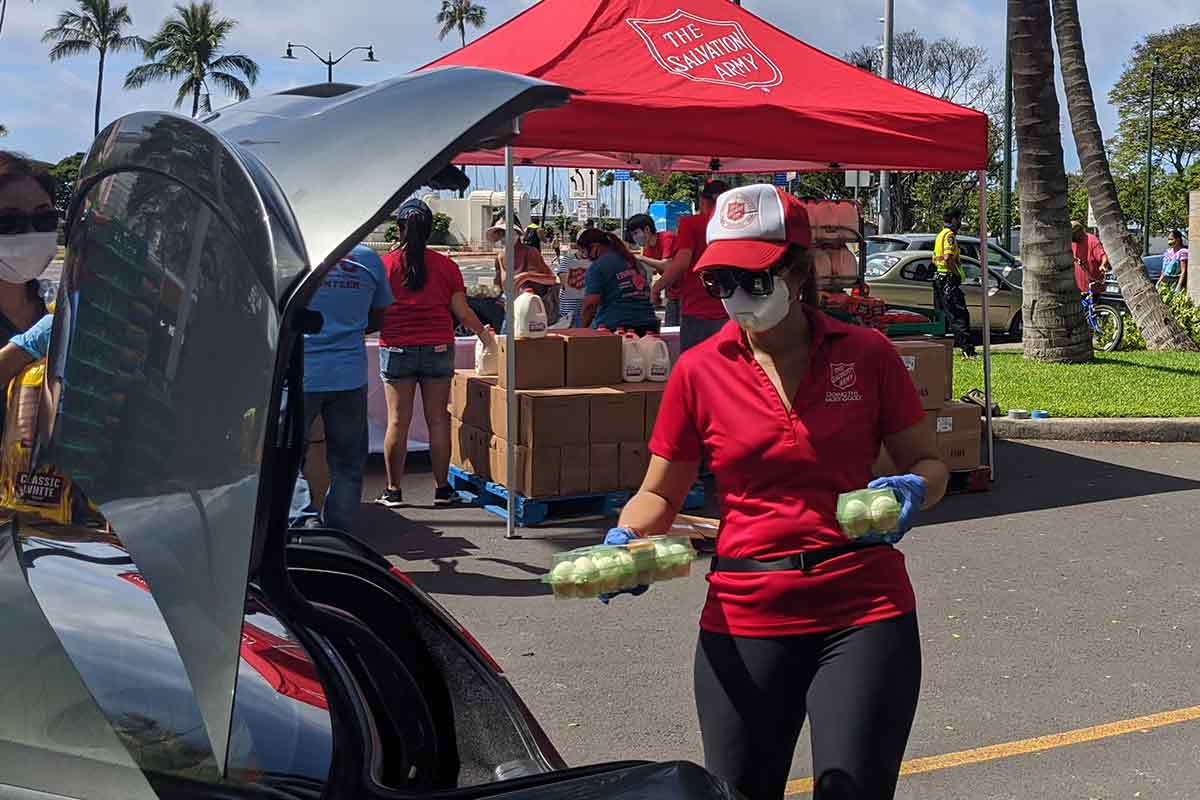 Distribution began at 9:30 a.m. and ended at 12:45 p.m. At one point, the line of cars around the world's largest open-air shopping center was nearly two miles long. Volunteers practiced safe social distancing by placing the goods directly into the trunk of recipients' cars.

"Many of the nearly 700 cars held multiple families," Martin says, indicating that the Salvation Army was able to feed thousands of Oahu residents through this special distribution.

With more than 200,000 residents statewide left without jobs due to the global pandemic, the Salvation Army is committed to providing support to those in need. All Salvation Army officers remain appointed into emergency disaster service roles in the battle against COVID-19.
Keep In Touch.
Please fill out the form below to connect with us. We would love to hear from you.