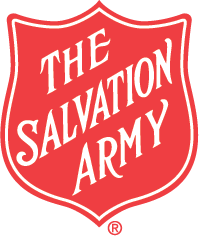 Inspire Change
2019 Board Development & Fundraising Conference
FEBRUARY 22 - 23 | KROC CENTER HAWAII
91-3257 KUALAKAI PARKWAY, EWA BEACH, HI
Lani Starkey, JD, LLM, CPA – Principal / Chief Instructor, Fifty Rock Consulting LLC.
Lani Starkey is the founder of Fifty Rock Consulting, LLC, and a nationally-recognized philanthropic planning expert. He is an accomplished consultant, fundraiser, tax attorney, former accountant, professor, coach, and presenter. He is also an Adjunct Professor at the Shidler College of Business at the University of Hawaii at Manoa.

Previously, Lani was Associate Vice President at University of Hawaii Foundation, where he led the Principal Gifts and Estate and Gift Planning departments. In his Foundation role, he was a lead gift strategist and partnered with academic leadership, a large team of development staff, and professional advisors to achieve innovative, high-impact, donor-centric solutions. During his tenure at the Foundation, Lani directly helped raise over $150,000,000, which notably made him the most productive fundraiser in the Foundation's history. In addition, he also led a fundraising department that raised another $50,000,000. This $200,000,000 of gift production was approximately 20% of the total amount raised by the Foundation over the last 30 years. Prior to the Foundation, Lani was a Vice President and Staff Attorney at Crescendo Interactive Inc. He earned his LLM in Tax from the University of Florida's Graduate Tax Program, his JD cum laude from Pepperdine University School of Law, and his BBA in Accounting from Texas State University.

Unyong Nakata, MBA, CFRE – Executive Director of Development, Shidler College of Business at The University of Hawaii at Manoa
Unyong leads the Shidler Advancement Team that manages alumni relations, fundraising, communications, events, and stewardship. Through her partnership of 10 years with Dean Roley, they have raised nearly $255 million for the Shidler College of Business' students, faculty, and programs. Strategic partnerships, program development, board development, alumni outreach, and donor-centric stewardship are among Unyong's strengths. The first in her family to attend College and with scholarship assistance no less, Unyong's professional journey has great personal meaning.

Jennifer Oyer, CFRE – Chief Development Officer, The Salvation Army Hawaiian and Pacific Islands
"Fundraising is the gentle art of teaching the joy of giving" is a quote that inspires Jennifer to lead organizational and strategic management and fund development for the Community Relations and Development Team. Direct mail and digital strategy, government and corporate foundation grants, capital campaigns, public relations, planned giving, major gifts, research, divisional advisory boards, and donor database administration help to provide social service programs to thousands of men, women and children across the division. As an ambassador of its mission, Jennifer considers it a privilege to partner with Advisory Board Members and key community leaders to lead The Salvation Army's first $75 Million Campaign in the Hawaiian and Pacific Islands. Recognized by Hawaii Business Magazine as 20 for the Next 20: Hawaii's People to Watch, she has also been recognized by Pacific Business News' "Women Who Mean Business" and is a "Forty Under 40" honoree. Jennifer was also honored with the first "Young Professional of the Year" award by the Chamber of Commerce Hawaii.

John Ciambrone, M.Ed., CFRE
John Ciambrone serves as the Senior Vice President and Regional Director of NETZEL GRIGSBY ASSOCIATES, INC. a leading management and consulting firm specializing in fundraising and organizational development with not-for-profit organizations. John has over 35 years of experience in nonprofit management and financial development. He is a member of the Association of Fundraising Professionals, Aloha Chapter and also serves as an adjunct professor in the MBA program at Chaminade University teaching Strategic Issues in Philanthropy. Currently John is providing campaign counsel to The Salvation Army – Hawaiian & Pacific Islands Division.

KC Collins, CFRE
KC Collins, CFRE is the Executive Director of Development for Community Colleges for the University of Hawai'i Foundation. She has been with the Foundation since 2003. In the past 10 years she has personally raised over $16M for the University of Hawai'i Community Colleges. She was named the 2018 Outstanding Fundraising Professional by the Association of Fundraising Professionals – Aloha Chapter.

Kerri Van Duyne
Kerri Van Duyne, born and raised in Hawaii and a graduate of the University of Hawaii, has more than 20 years of development and advancement experience. She joined the YMCA of Honolulu in 2011 as Vice President of Development, overseeing fundraising for 9 branches and the Metropolitan corporate office. Her expertise is in connecting community and key partners to YMCA programs. YMCA of Honolulu has 1,200 employees and a $30-million operating budget.

Prior to that, Kerri served as Assistant Vice President-Leadership Gifts at the University of Hawaii Foundation. She also held director positions at University of San Diego and California Western School of Law in San Diego and was involved in capital campaigns at each university. She currently serves on the Rotary Club of Honolulu Foundation Board and co-chairs their Service Above Self Campaign.

Clifton Yasutomi
With a background in engineering for the Central Intelligence Agency, Clifton Yasutomi began his financial advising practice with Merrill Lynch in 2005. He has been a special guest on business talk radio and was a regular contributor to the Wall Street Business Network with weekly "Money Thought" radio commentaries. Clifton conducts financial education classes as a member of the National Society of Financial Educators and volunteers with Junior League by teaching economic lessons at elementary schools.

In 2014 Clifton completed studies to earn the Certified Wealth Strategist CWS® designation from the Cannon Financial Institute.

Clifton is the Vice Chair of The Salvation Army Echelon Group, former board member of the Iolani Alumni Association, and was the youngest Rotary Club president in Hawaii. He also serves his church at Grace Bible Honolulu as a board member and leads a weekly Bible study with his wife, Renee. Outside of the office he enjoys spending time with his two sons (3 years and 4 months), surfing, basketball, golf, and photography.

Erin Uehara
Erin's life mission is "To bring hope, joy and love to others." She is a wife, mom to a 3.5 year old daughter and 1.5 year old son, and the President and business owner of Choco le`a, a gourmet chocolate company with a mission of "Bringing peace to our world, one chocolate at a time."

Choco le`a offers locally made chocolate gifts for retail sale in their shop in Manoa, wholesale to clients such as the Moana Surfrider Hotel and Grand Wailea, a Waldorf Astoria Resort, private label to corporate clients such as Louis Vuitton, First American Title, and the Four Seasons, catering at events such as weddings and company parties, and coming soon, experiences in Manoa including tours and classes.

Erin serves as the current Chair of Echelon Hawaii and as an Advisory Board Member for The Salvation Army. She also volunteers with her church welcome team, hula ministry and volunteers speaking, judging and presenting at various events with a focus on small business in Hawai`i, mission driven, faith in action, and inspiring others. You can keep up with Erin on Instagram @erinkannouehara and her business @chocoleahawaii

Nancy Pace
Nancy has an extensive experience with non-profit board governance including a certification in the Carver policy governance model. Since 1989, she has served on and chaired multiple non-profit boards on the local, national and international level.

Nancy served in the role of President of the Rotary Club of Honolulu, the Foundation of the Rotary Club of Honolulu, the Junior League of Honolulu, Kahi Mohala Hospital, and on the Executive Committee of the Association of Junior Leagues International. She currently serves as President of Christian Missionary International and is on the Board of the Boys and Girls Clubs, The Salvation Army, and Global Hope Network International.

Nancy received multiple commendations for her volunteer board service including awards from: Rotary International, Girl Scouts Soroptomist, Rotary Club of Honolulu, Junior League of Honolulu, The Betty Crocker Foundation and her Alma Mater.

She is a physician by training and utilizes that training to live out her passion of improving the lives of the least reached people of the world through the delivery of medical care and humanitarian aid to women and children in the slums of Kenya and Ethiopia.

Nancy received her BA from Vassar College, her Masters of Science in Public Health from Harvard University and her MD from the University of Cincinnati.

Terri Fujii
Terri Fujii is the managing partner and an audit partner at CW Associates, CPAs, the 8th largest CPA firm in Hawaii, as ranked by Pacific Business News. Previously, Fujii was the managing partner of the Ernst & Young LLP, Honolulu Office and a partner in its Assurance Services practice. She has over 30 years of experience in financial and internal audits, financial analysis and feasibility studies, cost management, organizational planning, operational reviews and corporate compliance issues.

Fujii has worked with healthcare, not-for-profit, lodging, airline, education, state government, and retail clients, and private and publicly held companies in Hawaii.

Fujii received both her bachelor's and master's degrees in accounting from the University of Hawaii at Manoa Shidler College of Business, and is a Certified Public Accountant, licensed in the State of Hawaii.

She is active in the community serving on the boards of Easter Seals Hawaii (past Chair and Treasurer); Hospice Hawaii (past Chair and current Treasurer), Aloha United Way (current Chair and past Treasurer), Hawaii Cancer Consortium (current Treasurer), Pacific Asian Center for Entrepreneurship (current board member), Goodwill Industries Hawaii (current board member) and Women Corporate Directors – Hawaii Chapter (current board member). She also served on the boards of the Hawaii Chapter of the American Red Cross, Hawaii Theatre Center, Honolulu Zoological Society, Catholic Charities Hawaii, and the Hawaii Chapter of the Healthcare Financial Management Association (past chair). She also serves as the chair of the Shidler College School of Accountancy Advisory Board, and as a member of the Shidler College advisory board. She previously served as Chair of the State Public Charter School Commission and currently serves on the board of the Honolulu Authority for Rapid Transit. Fujii currently is an instructor for intermediate and graduate accounting courses for the University of Hawaii, Shidler College of Business, School of Accountancy.

Tony Au
Tony Au joined First Hawaiian Bank as Executive Vice President in May 2017. He oversees the Consumer Banking Division which includes consumer direct loans and lines, residential lending, home equity lines of credit, and deposits. He is a member of various committees including Asset & Liability, Deposit Pricing, Consumer Banking, Management Compliance, and Real Estate Policy. Tony's entire career has been in the financial services sector of Hawaii.

Tony currently serves on the Advisory Board for The Salvation Army and previously served on the boards for Junior Achievement, Hawaii HomeOwnership Center, and the Mortgage Bankers Association of Hawaii.

Born and raised in Hawaii, he graduated from Saint Louis High School and earned his Bachelor's and Master's degree from the University of Hawaii at Manoa.

Tricia Fetui
Tricia Fetui is Director of Events for the Chamber of Commerce Hawaii and Executive Director of the Young Professionals Program. She develops, manages and executes the organizations program of more than 60 annual events. In addition, she oversees the YP Program, serving as staff management to cultivate relationships, showcase the program, manage portfolio of events, ensure membership growth, and manage the annual budget. She previously worked for The Queen's Health Systems as Coordinator of Special Events, where she managed the hospital's fundraising events, Annual Benefit Dinner, CEO Reception, Employee Giving Campaign and other various fundraising events; The Madden Corporation as Account Manager; and Central Pacific Bank.

Tricia is an active member of her community volunteering her time and talents to organizations such as the American Diabetes Association, American Heart Association, Inspire Church, Pearl Harbor Christian Academy and St. Francis Healthcare.

Tricia is originally from California where she attended Hope International University, where she earned her bachelor's degree in Business Management and Administration and played four years of NAIA collegiate volleyball.

She now resides in Ewa Beach with her husband, Caleb, and two children, Josiah and Isabella.

Corporate RelationsFostering Good Corporate Community Engagement
Learn how to utilize your Board to build a strong foundation with your Corporate Partners.

Board Development: Getting your Board from Good to Great
Come and hear tips on how to get your board from just attending meetings to performing! Learn how to get the right board members on your team, good board orientation practices, understanding what board responsibilities are and much more.

Global Leadership Videocast: Simply Lead
You can't lead simply without staying laser focused on what matters most and prioritizing your time appropriately. You don't need more time, you need greater focus.

Young Professionals: Developing the Next Generation Leaders.
Learn how you can engage & mobilize young leaders for your organization.

Why Successful Fundraising is More Like Football Than Golf
Is your organization operating their fund development more like PeeWee Football or the NFL? If you are new, or newer to fund development, and always wondered how leadership, trustees, volunteers and your role 'fit together' this is the session for you.

The Salvation Army 101
We are a church. We are a community center. We are dedicated to Doing the Most Good in your community.

Fundraising: How to Make the Ask
Learn key pointers that can make the difference between your donor saying "yes" or "no" in your next solicitation.

Gift Planning
Small Budgets, Big Aspirations – How Nonprofits of Any Size Can Start Closing Planned Gifts.

Fundraising: The Five Types of Blended Gifts
The What, Why and How of Closing Blended Gifts.

Board Development
Board Engagement: 5 Tips to Take a Board from Second Rate to Spectacular!"
We will take a deep dive into tips to take your board from second rate to spectacular by looking at five areas: Strategic Board Recruitment & Practicing Good Hygiene; Specific functions and expectations of a board member; Planning an effective Board meeting; Evaluating your Board; and Professional Development for your Board.

Global Leadership Summit Videocast: Wildy Important Goals

Grants & Foundation Relations
With over 12,000 nonprofit organizations in Hawaii, it can often feel like your organization is a small fish in a big pond. In this session, you will hear directly from foundation representatives & grant experts on what their priorities are and what they consider key drivers in forming strong partnerships.